National Careers Week
Get Ready for National Careers Week 2021!
Monday 1st to 6th March 2021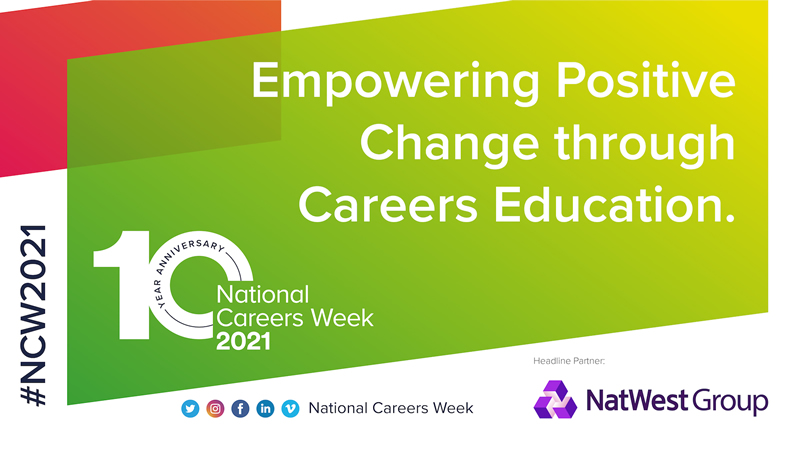 The 10th annual National Careers Week 2021 is being held during 1st to 6th March 2021. It is a celebration of careers guidance and free resources in education across the UK. The aim is to provide a focus for careers guidance activity at an important stage in the academic calendar to help support young people leaving education.
For a range of resources and activities, please click here.
Please also take a look at our Job of the Week for further information and details about individual career pathways.
National Careers Week
Easy resources to help you run an effective NCW
It's the tenth annual National Careers Week - this year's theme is Empowering Positive Change through Careers Education. We've brought together some resources for each day of the week to help you continue careers learning, lockdown style. Each set of resources is complete with easy tasks you can set your students.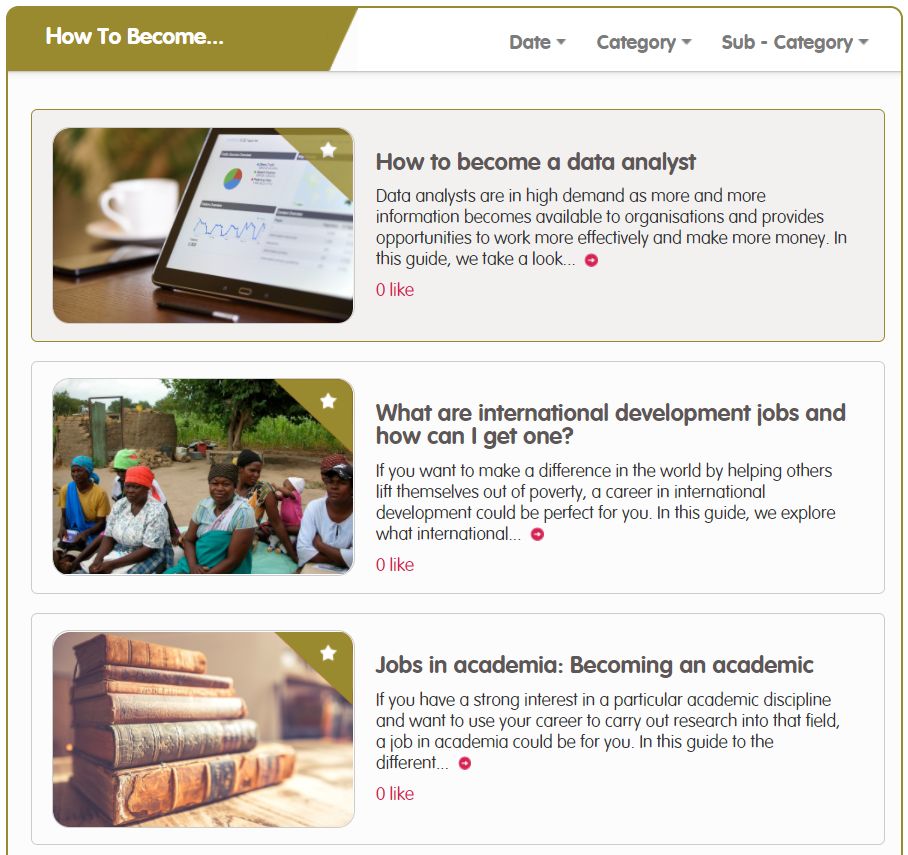 MONDAY: How to become...
Our "How to become" section is full of job profiles and other guides to help your students explore different careers paths and the skills, qualifications and experience needed to get there, as well as what to expect from the profession when they do.
Task: Ask your students to research three careers they are interested in and develop a five-step plan on how they could start pursuing each of these career paths now.

TUESDAY: Employability skills
Employers value key skills like teamwork, communication and problem solving but many graduates and school/college leavers lack these. Your students can get ahead by understanding how to develop these skills while still at school/college so that they can make successful applications even when they are up against more experienced candidates
Task: Ask your students to research an employability skill required in one of jobs they researched in Monday's task, and come up with three ways they will develop that skill at school/college.

WEDNESDAY: Careers action plan
Last year, we created a careers actions plan students could use to map out their plan for careers development in lockdown. This year, students are returning to school as we gradually come out of lockdown, but this action plan is still a useful tool to help your students plan for their futures in a structured way. You can find it under item 1 on our coronavirus resources page.
Task: Get your students to download and complete a careers action plan ready for the summer term. Note: the action plan references 2020 but this can simply be amended to say "2021".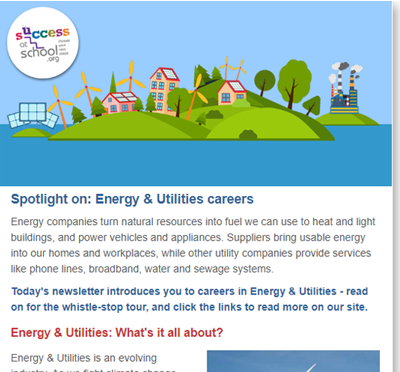 THURSDAY: Industry spotlights
Our industry spotlight series looks at a number of industries in depth, highlighting future trends, job opportunities available within these industries and pathways from education to employment in each sector. You can find them under item 2 on our coronavirus resources page.
Task: Ask your students to pick one of these industry spotlights to read. Get them to make notes and complete the worksheet provided with the industry spotlight.

FRIDAY: Crisis Careers Heroes
Last spring, we ran a campaign highlighting some of the amazing people who are often undervalued in our society but whose work was vital to getting us through the pandemic - from nurses, teachers and homeless support workers to cleaners, postal workers and HGV drivers. You can find all the information on this page.
Task: Ask your students to focus on one of the five areas highlighted in our series. Encourage them to reflect on what kinds of jobs are socially beneficial and why pursuing such a career might provide personal fulfilment.
Ahead of National Careers Week 2021 PwC wanted to reach out and take this opportunity to highlight some of the great opportunities they have for students considering their next steps.

Are you passionate about accounting, business, and technology?

Virtual Insight Week applications are now open. This programme is for students in Year 12 in England and gives students the chance to gain new experiences, skills and confidence, as they take their first steps towards their career. Applications close on Sunday 14 March.
Are you in their final year of school and still deciding what to do this autumn?

School and College Leaver opportunities give students the chance to earn while they learn, and start their career straight from school. Apply now to avoid missing out.
For students looking for application process guidance

The latest instalment of the Virtual Classroom a programme open to students between Years 10 and 13 is now available. This month will be focused on opportunities at PwC and the application process.
For any additional resources for the classroom or homeschooling, please explore the Supporting a Student page.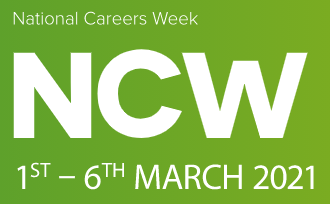 National Careers Week is coming up from 1st – 6th March 2021. As a result, the University of Leicester have created a digital playlist for students. It contains insights from academics and student ambassadors, graduate success stories, a look into careers in mental health, medicine and law as well as general guidance on interviews and transferable skills.
They also have two live webinars that are available to book now!
Thursday 4 March
12:30pm
This informal webinar will help to understand how to create an effective UK style CV (or Résumé) and how to avoid some of the common mistakes! Book with the pin SsrZ
Shape your future: Careers support at Leicester
Friday 5 March
12:30pm

This informal webinar will help to understand the careers support that students will have access to at Leicester. Book with the pin rUfo.